Capitalize On Federal Business Opportunities
Federal government contracts are not won by chance or by waiting for the phone to ring. Winning requires market intelligence, an understanding the government's procurement processes, and implementing a practical marketing strategy.
Interface Incorporated provides comprehensive support for companies seeking to do business with the Federal government. Our years of experience and extensive network have been instrumental in securing contracts worth billions, while saving our clients time and money.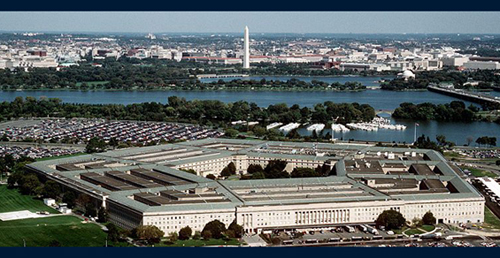 Below is an outline of the key components in a typical government sales cycle, and examples of the support we provide:
Step 1: Government Business Development
Government business development requires the effective use of research and relationships to identify potential opportunities. At Interface, we first focus on allocating resources towards the most likely agencies for a product or service offering. We then examine potential competition, program budgets, preferred contract vehicles, and other factors that allow us to develop the best sales approach to capture the business. (For further detail, see Government Business Development.)
Step 2: Sales Cycle Representation
Each government agency likes to work with people who understand its situation and its unique rules of engagement. Once potential opportunities are identified, we help you engage the specific stakeholders including the end users, program managers, contracting officers, and others. By taking the time to get to know the customer and understanding their mission, you can develop and propose a more effective solution than those of potential competitors.
Note that Interface does not just provide clients with market research or a roadmap of the conceptual sales process and say "good luck". We actively work with you throughout the sales cycle to identify and reach out to the decision makers within the potential customer agency. We organize and assist with meetings, webinars, technical presentations, white papers, and other follow-up necessary to refine and establish your offering as the customer's first choice.
The federal government has unique regulations that govern relationships with contractors. They don't restrict communications or face to face interaction altogether, but businesses need to be aware of the protocols to avoid putting themselves or potential customers at risk. Interface provides training to ensure that your risks are minimized without compromising the quality of your communications with potential customers. For more information on this subject, we invite you to visit the following sites:
"Myth-Busting": Addressing Misconceptions to Improve Communication with Industry during the Acquisition Process (PDF)
"Myth-Busting 2": Addressing Misconceptions and Further Improving Communication During the Acquisition Process (PDF)
Step 3: Capture Management & Proposal Process (i.e. Closing the Deal)
Successful contractors do not declare victory based on an initial positive response from the customer. They manage the close of the sales cycle carefully to ensure that their bidding and proposal strategy is engineered to provide the solutions and value positions best suited to the opportunity.
Interface provides support to assist in tracking the releases and scopes of RFPs, and for development and review of bids and proposals. We assist you in mustering outside resources when necessary such as the development of subcontractor or contractor teaming arrangements. We remain involved throughout the process until the contract is in hand.
Step 4: Contract Delivery & Performance
Now that you have that order – what's next? Every contract (especially the first) is critical for establishing and maintaining a strong performance record within an agency. Interface works to ensure that your team makes the right first impressions with new and existing federal customers. We provide assistance as required with performance issue resolution, invoicing / remittance resolution, contract reporting requirements, and customer relationship management.
Successful contract performance allows companies to position themselves as long-term providers of their goods and services within the federal market. We're proud to have helped many clients become providers of choice for their products and services within the government sector.
The federal government does not take a one-size-fits-all approach to buying; likewise, Interface Inc. does not take a one-size-fits-all approach to selling. Our strategies are specific to each client, taking into account how and where your products and services are most likely to be purchased. Let's discuss how your company can do business with the federal government.